NEW ORDER ON ALIENS AWAITED
Only One State Set for Evacuees
---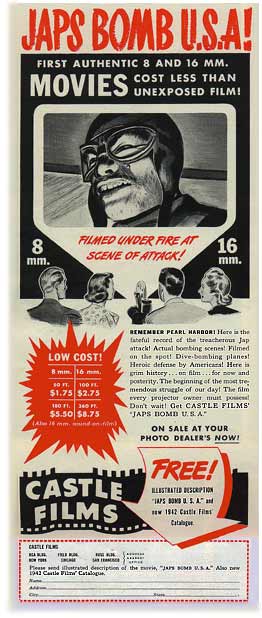 A new evacuation order which may affect 200,000 Pacific Coast enemy aliens and their American-born children was awaited today as governors of states between the Rocky Mountains and the Mississippi — with one exception — announced they would permit Japanese aliens to live only in concentration camps if they were moved inland.
Lieut. Gen. John L. DeWitt, commanding general of the Fourth Army and the Western Defense Command, said a proclamation would be issued "shortly" designating military areas from which the exclusion of certain groups will be required.
President Roosevelt has given the Army authority to designate certain vital defense areas and exclude from them all persons, citizens and aliens alike.
Governors Queried
Rep. John H. Tolan (D., Cal.), heading a House committee investigating national defense migration, said he had polled the governors of 15 states west of the Mississippi River on proposals to send evacuees from Pacific Coast states.
Nine replied, in effect: "No Japanese wanted—except in concentration camps."
However, Governor Ralph L. Carr of Colorado told General DeWitt his state would receive evacuated aliens as a contribution to the war effort, and General DeWitt telegraphed him the Army's thanks.
The final decision as to who will be excluded, from where and when are "military decisions which must be based on military necessity," General DeWitt said.
He was strongly critical of those who carried "unfounded rumors" and "so-called official statements" regarding Pacific Coast evacuation.
Japs Prepare to Go
Nevertheless, executives of the Japanese-American Citizens League were preparing their members for complete evacuation from the Coast. They pledged wholehearted co-operation with the Army.
Only the Army knows where these evacuees will go, and General DeWitt made plain that wherever they are moved, the public must accept them.
'Clamor' to Be Ignored
"Public clamor for evacuation from non-strategic areas and the insistence of local organizations and officials that evacuees not be moved into their communities cannot and will not be heeded," he said.
"Considerations of national security come first.
"The appropriate agencies of the Federal Government are engaged in far-reaching preparations to deal with the problem. A study is in progress by those agencies regarding the protection of property, the resettlement and relocation of those who are affected.
"The complete preparation will include measures designed to safeguard as far as possible property and property rights, to avoid the depressing effect of forced sales, and generally to minimize resulting economic dislocations.
"As soon as these studies are concluded, definite designation of persons to be affected willl be made."
Co-ordinator Sought
Rep. Tolan has asked President Roosevelt to appoint a Federal co-ordinator to have charge of evacuees' problems, and possibly an alien property custodian for each of the Western states.
Replying to Colorado Governor Carr's offer to co-operate, General DeWitt said: "I am hopeful that the governors of other states in this region will take a similar position, as it will be most helpful to me in solving the program [problem]."
---
San Francisco News
March 2, 1942
---
Go to the Japanese Internment page.
Return to top of page