---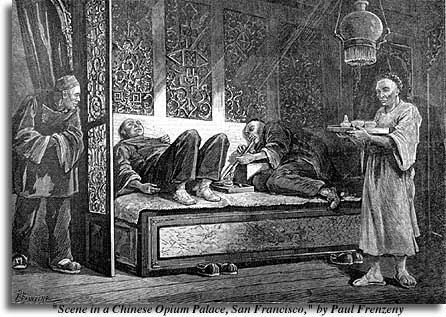 Drawn by Paul Frenzeny (1840-1902), the wood engraving appeared in the April 3, 1880, edition of Harper's Weekly magazine.
Frenzeny's work appeared occasionally in Harper's Weekly between 1872 and 1882. He sometimes shared engraving credit with fellow San Francisco artist Jules Tavernier.
Unlike Thomas Nast's anti-Chinese cartoons, which appeared in Harper's during the same era, Frenzeny's works generally consisted of life studies of Chinese scenes, with few overt political overtones.
See the San Francisco History Index for more about the Chinese in San Francisco.